Have you been applying for multinational jobs but you keep getting rejection emails?
Do you feel your career is not progressing as it should and you desperately want a solution?
Do you want to build a fulfilling and successful career for yourself but don't know even know where to start? Perhaps you've tried and tried but no luck?
You look at your bank statement at the end of the month and you wish you were earning more.
FIRSTLY, I want you to know that it is VERY possible to land your dream job and excel in your career.
I'LL EXPLAIN THAT SOON!
SECONDLY, I know that finding a job in Nigeria is hard. Landing a multinational job is even harder because the job market is competitive. If you're wondering, what is a multinational? Let me explain.
Multinationals are companies that have operations in multiple countries. Companies such as Guinness, Nestle, Google, and Chevron are examples of multinationals. There are lots of juicy benefits and growth opportunities that come with working with such Companies.
BUT
It hurts to see people who have the required skills and experience still struggle to find multinational jobs.
I tell you the truth, 90% of the time, it is because they do not know how to market themselves using their CVS, LINKEDIN, COVER LETTER or how to impress during INTERVIEWS.
JOIN THE MULTINATIONAL BOOTCAMP TODAY
IF YOU ARE HERE, IT'S BECAUSE…
You want to get a job at a multinational but you've gotten several NOs and you do not know why.
You do not know how to write a CV and tailor it to the job description of a multinational.
No multinational recruiter has reached out to you on LinkedIn.
You are in a small company and you find it difficult to transition to a multinational.
You want to acquire the skills that multinationals look for like- Presentation, Communication and confidence.
You need help in navigating office politics at your company.
You want to learn stakeholder mapping and use this to drive visibility at your workplace.
If this sounds like you, I'm glad you're here because I have the perfect solution that will show you how to land your dream job and build a successful career.
Your journey to building a successful career starts with saying yes to this boot camp. When I started my career, I said yes to something similar. It was a recruiter who went on to teach me how to Ace my interviews and I can assure you; I have NEVER regretted that decision.
If you're thinking, "I don't have what it takes to land my dream job", listen to me today, I BELIEVE YOU CAN
Let me give you small gist –
HOW I WENT FROM A SMALL CALL CENTER GIRL TO EAST & WEST AFRICA MARKETING MANAGER: SENSODYNE AT THE WORLD'S LARGEST PHARMACEUTICAL MULTINATIONAL
I was once a skinny little girl who used to work at a market research call centre from 9am to 9pm, Monday to Friday; 10am- 6pm on Saturday and 11am – 6pm on Sunday!!! At that point, I had no career plan in mind, I was just working because I needed a job; I needed money and my biggest goal then was to get a car.

The job was not glamorous at all to the point that I have zero pictures but here is a picture of me as an usher at a movie event as I had to do those odd jobs to supplement my call centre career.
My first job was nothing close to a multinational job, it was a call centre, it was really tiring and depressing. I can't count how many people dropped the phone on me, insulted my life and how I had to meet targets every day and one minute late meant salary reduction. Chai! But I put in the effort, drew up a career map for myself, and made some moves that took me through a journey and finally landed my first Multinational Job at Guinness Nigeria.
I did not wallow in pity, rather, I sat down and figured out what I wanted in life and what sort of career would afford me that life. That was how I realized Brand Management and Marketing was what I loved and still love even to this day.
From being a call centre girl, I now lead the brand management of the World's number 1 dentist recommended brand for sensitive teeth across over 10 countries in East & West Africa.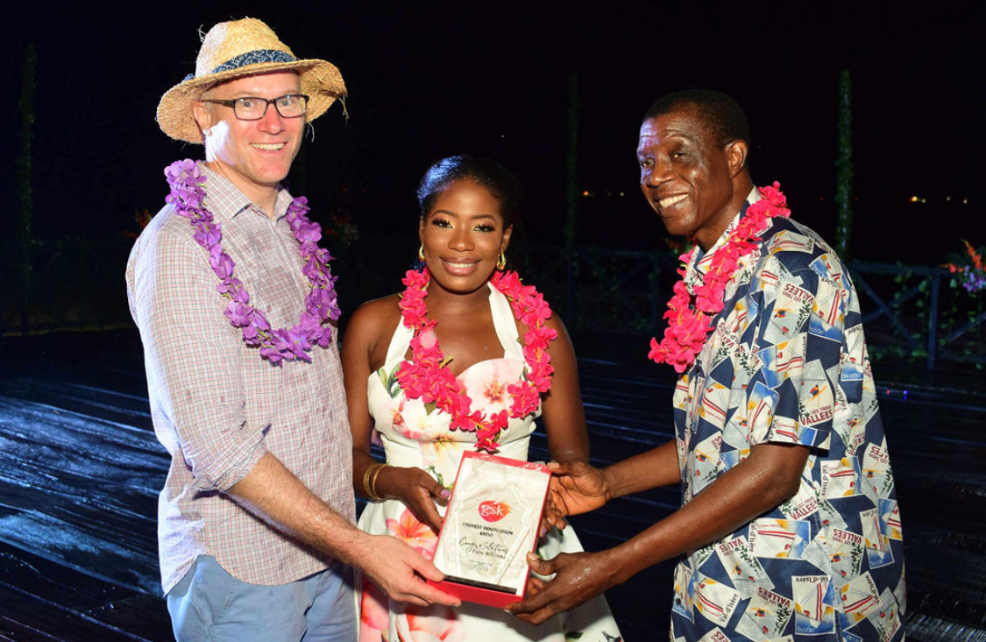 This is me receiving an award from my GM and EHS Director at our annual company commercial conference retreat ( I have received over 21 so far). This was at an amazing beach resort for four days and someone will tell me working at a multinational is not sweet.
Fast forward to a multinational job
So, do not despise the days of humble beginnings, I'll teach you how to use your current experience to package yourself for multinational jobs.
EMPOWERU'S MULTINATIONAL BOOTCAMP!
The Multinational Bootcamp (MBC) is a six-week intensive course created for Mid-level Professionals seeking Career development. If you're here, you're a highly motivated individual ready to fully learn and relearn the principles of selling yourself, building a network, stakeholder mapping and engagement and you're ready to apply the principles from Day One!
What to expect at a multinational
The processes and people
Preparation 101 for the assessments
Assessment Day Simulations: Mock interviews, Scenario-Based Questions, Presentations, Case Studies,
Salary negotiation science and waterfall
Getting you on the Radar
Operating with a Multinational Mindset from Day 1.
In addition to the courses, you'll get the ULTIMATE JOB PREPARATION BUNDLE which is worth N40, 000 for FREE.
This bundle comes with over 20 hours' worth of video lessons on
Career Planning & Mapping
How to relaunch your career: An overview of how to land a job at a multinational
100 Question & Answers about landing a job at a multinational
How to optimize your CV
An introduction to attracting multinationals on LinkedIn
How to use LinkedIn effectively to stay winning
How to ace all your interviews
How to create the perfect cover letter
WHO FIYIN TOYO IS (MEET YOUR TRAINER)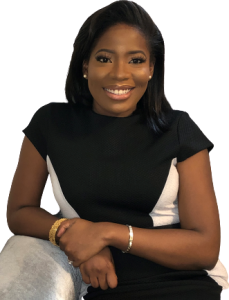 Fiyin is a graduate of Psychology from Loughborough University, UK with a Master's degree in Public Relations from the University of the Arts London and a Diploma in Professional Marketing from the Chartered Institute of Marketing, UK. She currently serves as the East & West Africa Marketing Manager: Oral Health at – The world's largest pharmaceutical multinational- GlaxoSmithKline Consumer Healthcare. Her experience straddles across brand management, innovation, digital marketing, training, and recruitment across Africa and Europe.
She's been featured on the YNAIJA Powerlist for Corporate Nigeria twice and was nominated for the renowned The Future Awards Africa Prize in the professional service category for excellence and impact in the corporate world. She has received fourteen Global Recognition Awards at GSK and a Marketing Excellence Award while she worked at Guinness Nigeria PLC (her previous employer). Based on the impact of her work, she has been featured in The Business Day, Channels TV Rubbing Minds, Arise TV, West African Careers amongst others.
Fiyin is a seasoned speaker who has spoken at many industry conferences and networks across Nigeria, Kenya, Turkey, Pakistan, and the UK. Having started her career in the recruitment industry, she's an avid believer in the power of knowledge transfer and helping people rise to become the best they can be. She was therefore inspired to start EmpowerU; an emerging enterprise that trains and equips individuals with employability skills and tools they need for the future of work so they can truly excel in the workplace.
In her spare time, she loves helping charities, travelling, and adrenaline adventures.